Domaine Bordenave – Jurançon (Organic)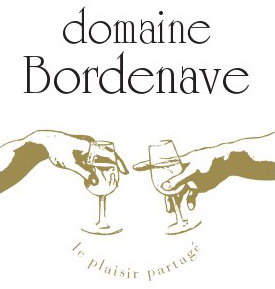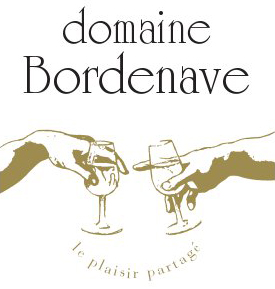 The Estate
Domaine Bordenave is located in the heart of the appellation of Jurançon and is one of the oldest properties in the region, carried on from father to son and daughter since 1676. Following major investments in the wine storehouses and the reorganization of vineyards, the winery has presented its first Vintage in 1993.
Location
Planted on the southern and western slopes of Monein at the foot of the Pyrenees, the vines have good exposure to sunlight which ensures good maturation of the grapes.  The soils are poor, composed of clay and silt, but are irrigated enough to allow the grapevines to take root deeply in the earth.  Due to these tough conditions, the grape yield is limited but has strong concentration.  The winemakers employ sustainable agriculture and use organic fertilizer on their vines.  The average age of the vines is 25 years old.
Grape Varietals
Domaine Bordenave is planted with 2 grape varietals: Gros Manseng and Petit Manseng, both of which are common varietals in the Jurançon region.  The Gros Manseng is used to produce dry wines that are fresh and fruity, yet mellow with good balance between sweetness and acidity.  The Petit Manseng produces a variety of wines, from mellow vintages to liqueur like wines with aromas of candied fruit and honey.
---

Jurançon Moelleux Harmonie
Grape Varietals: 100% Gros Manseng harvested from the end of October to the end of November
Average Yield: 35 hl/ha
Alcohol Content: 13%
Vinification: Fermentation in tank with controlled temperature
Aging: Maturation on the fine lees in tank and partly in barrels for one year prior to bottling.
Tasting Notes: Amber and light, it smells like white flowers, fresh fruit, pear, and white peach.  It is very pleasant wine for any time of day.
Food Pairings: Ideal as an aperitif, it will also be excellent with foie gras, salmon, white meat, cheese, or with desserts.
Serving Temperature: 10-12°C
Cellaring Potential: 10 years
---

Jurançon Sec Souvenirs d'Enfance
Grape Varietals: 100% Gros Manseng
Average Yield: 40 hl/ha
Alcohol Content: 13%
Vinification: Maceration with skin, followed by tank fermentation at a controlled temperature
Aging: Maturation on the fine lees for several months before bottling the following spring
Tasting Notes: Golden color with shades of green.  In its youth, the bouquet is fresh, elegant, and powerful with floral/citrus notes, such as lemon, broom, acacia, and grapefruit.  On the palate, this wine is fresh and charming, smooth and fruity.  There is a slight beading and a round structure, finished by a note of crisp acidity.  With age, it develops lovely aromas of grilled almonds, dry fruit, and truffle.
Food Pairings: Best served with fried fish, shellfish or salmon, but also cooked pork and goat cheese.  Also is perfect as an aperitif.
Serving Temperature: 8-10°C
Cellaring Potential: 5 years
---

Jurançon Sec Encore et Encore
Appellation: AOP Jurançon sec
Varietal Blend: 60% Gros Manseng, 40% Petit Manseng
Age of the Vines: 50 years old
Average Yield: 30 hl/ha
Certification: Certified Organic
Production: 1,667 cases
Vinification: Fermented in temperature-controlled stainless-steel tanks.  Aged in barrels on the fine lies for 9 months before bottling.
Tasting Notes: Golden straw color with green reflections.  The nose exhales very expressive aromas of fresh fruit.  The palate is well-balanced between freshness and fruit with floral, citrus notes; this wine has finesse, complexity, and power.
Alcohol: 14.0%
Residual Sugar: 45 g/L
Cellaring Potential: 6 years
Serving Temperature: 8-10°C
Food Pairings: Serve as an aperitif, or with grilled fish, shellfish, charcuterie, goat cheese, etc.
2016 Reviews: "Dry jurançons are unjustly misunderstood, and yet, that of pleasure when the nose approaches the glass and perceives the first notes of these bountiful grape varieties, petit and gros manseng! There are fragrant notes of maracuja, mango, citrus, pineapple, and white flowers, along with a zing of turmeric. In the mouth, the wine meets the challenge of its name, combining nobility, abundance, and liveliness…"-Gold Medal, Concours des Vins Elle à Table 2017
Maison Georges Vigouroux

The Estate
The Vigouroux family has been crafting remarkable Malbec wines on the historic terroir of Cahors for 4 generations.  Since 1887, they have been passionate about producing their renowned "black wines" which express the perfect symbiosis of terroir and grape varietal.  The Georges Vigouroux estate encompasses approximately 150 hectares of vines in Southwest France, divided into 4 wineries which offer a selection of exceptional wines from varied terroirs.
---

Malbec Les Comtes Cahors
Overview: Les Comtes Cahors was crafted in honor of the tradition of the church and the hillside vineyards.  It is aged in oak barrels, and is a throwback to the "kaorskies", the famous communion wine of the orthodox church.  Full-bodied and characteristic of its area, it will attract wine lovers in search of authenticity.
Soil: Clay-limestone
Climate: Oceanic, with Mediterranean winds during the harvest
Grape Varietals: 70% Malbec, 20% Merlot, 10% Tannat
Alcohol Content: 12%
Vinification: Traditional vinification which lasts for 20 days.  Partial barrel aging.
Tasting Notes: Profound, concentrated garnet color.  The bouquet is fine with aromas of ripe red fruit.  On the palate, this wine is robust, fruity, and satin smooth with elegant tannins.  Excellent structure good length, and a full finish.
Food Pairings: Pairs well with goose, duck, wild game, and full-flavored cheeses.
---

Château Pech de Jammes Malbec Cahors
Overview: Château Pech de Jammes comes from a vineyard that is less than 10 hectares, so production is extremely small. The owner of this vineyard, Thomas Chardard, asked Bertrand-Gabriel Vigouroux to look after all the technical aspects of viticulture and winemaking.
Terroir: The vines grow on a very steep, clay-limestone, south-facing slope in the Causse de Cahors. The soil consists largely of limestone and red clay. This is one of the highest altitude vineyards in the appellation (300 m).
Grape Varietals: 100% Malbec
Vinification: Late harvest to obtain ripe tannins. A winemaking process led with all our strictness: long fermentation at low temperatures followed by a long barrel fermentation.
Tasting Notes: This wine is brilliantly elegant, generous, and fruity.  It has a deep, subtle color with purple highlights, smooth tannins, well-integrated oak, and hints of spice for a beautifully complex flavor profile.  Frank Prial emphasized the robust aroma of Château Pech de Jammes in one of his articles in the New York Times.
Food Pairings: Pleasant and round, this wine is the perfect accompaniment to leg of lamb in sauce or mutton stew.  Ideal for special occasions and particularly celebrations.
Cellaring Potential: 8-12 years
Serving Temperature: 17-18°C / 62.5-64.5°F
2010 Reviews: "With very ripe fruit from a well-exposed vineyard, this wine that is rich and smooth, packed with black plums, prunes, an open texture and opulence. With the background tannins, it will certainly age. Drink from 2015."-90pts, Roger Voss, Wine Enthusiast