Loacker Schwarhof (Biodynamic)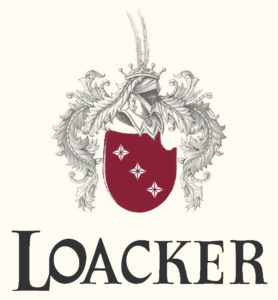 The Estate
Situated above Bolzano in Alto Adige lies Schwarhof, the Loacker family's biodynamic vineyard. The estate was established in 1978 by Rainer Loacker who for 20 years worked in the chocolate wafer business before making the plunge into the wine business.
At that time, most producers employed modern techniques, using pesticides and other chemicals, but Rainer was a lone organic pioneer. Gradually he made the transition to biodynamic farming.  Today, Loacker only uses homeopathic treatments on their vines.
The vines planted on the high-altitude, south-facing hillside are protected in an unusual way, and benefit from a mild climate. The soil is a mineral-rich combination of sand, clay, limestone, and pebbles from glacial deposits, and has excellent drainage.
Franz Josef, Rainer's son, oversees commercial aspects of the 4 Loacker vineyards (Schwarhof in Alto Adige, 2 others in Tuscany, and 1 in Austria). His brother, Hayo, who trained in France, South Africa, and the US, manages the vines and wine making.
The goal of Tenute Loacker is to make the soil healthy, which results in healthy vines and eliminates the need for chemical treatments. Intervention in the cellar is also kept to a minimum; indigenous yeasts are used during fermentation, and tiny amounts of sulfites are added at bottling.
---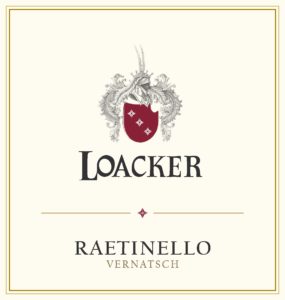 Raetinello Vernatsch
Location: Since long ago, the valleys of the Etsch (Adige), Elsack, and Talfer which converge at Bozen were the most popular, populous, and most luxuriant of all the mountain territories inhabited by the Rhaetians. Everything thrives there: corn, fruit, and especially lush vines, which the peaceful settlers from Etruria introduced there from the south. The Cimbri, an ancient German people, moved forward across the Alps but were driven back by the constantly advancing Romans. The Rhaetians were defeated in battle in the area of Bozen against the army of Claudius Drusus Nero, son-in-law of the Emperor Claudius, and their country was brought under Roman rule.  Rhaetian (South Tyrolean) wine was very popular at the imperial court.  Raetinello is a wine made from the local autochthonous Vernatsch grape, from the old Roman province of Rhaetia.
Region: South Tyrol
Altitude at Sea Level: 440-500 meters
Soil: Limy-sandy soils, of morenic origins
Vineyards and Year of Planting: Zypresse (1980), Kohlerhof (1965), Greal (1967)
Average Age of the Vines: 47 years old
First Vintage: 1988
Grape Varieties: 100% Vernatsch
Classification: IGT Vernatsch Weinberg Dolomiten/Vigneti dells Dolomiti
Date of Harvest: 30 September 2015
Training System: Pergola
Vinification: Strage in stainless steel tanks.  Fining with bentonite, sterile filtration.
Date of Bottling: September 2016
Closure: Natural cork
Alcohol: 11.5%
Body: Light
Food Pairings: This wine pairs beautifully with simple dishes. 100% vegan.
Cellaring Potential: Drink from now to 2021
Serving Temperature: 10-12°C
---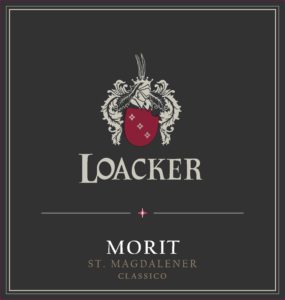 Morit St. Magdalener
Location: The name South Tyrol only came into general use after the part of Tyrol which is south of the Brenner was annexed by Italy, though in earlier times it was not a single entity either. It became a region of counties immediately after the kingdom of Lambards was founded in 568 AD.  The County of Bozen was divided in 1090, with the eastern half being taken by the Counts of Morit.
Region: South Tyrol
Altitude at Sea Level: 440-500 meters
Soil: Limy-sandy soils, of morenic origins
Vineyards and Year of First Planting: Zypresse (1980), Kohlerhof (1965), Greal (1967)
Average Age of the Vines: 48 years old
Training System: Pergola
First Vintage: 1978
Varietal Blend: Vernatsch/Schiava (95%), Lagrein (5%)
Classification: Südtirol /Alto Adige Klassischer St. Magdalener DOC
Date of Harvest: 29-30 September 2016
Vinification: The Vernatsch grapes are gently destemmed.  The 'pied de cuve' is inoculated right away and the must starts the controlled spontaneous fermentation with oxydative extraction, extremely important for this grape variety that is keen to reduction.
Aging: Between 8-16 months in big oak barrels (10-13 hL), depending on the vintage.  Batonnage on fruit days.  No fining, light filtration.
Date of Bottling: June 2017
Closure: Glass cork
Alcohol: 12.5%
Total Acidity: 4.2
Sugarfree Extract: 26
Tasting Notes: Ruby red color with purple rim. Intensely fruity nose with notes of cherries, strawberries, and forest fruits.  Hints of green bell pepper and black pepper.  Medium-bodied.  Good acidity with light, soft tannins.  Long finish.
Food Pairings: It is eminently enjoyable on its own or with with grilled fish and meats, full-flavored cheeses, and cold platters of sliced meats.
Serving Temperature: 12-14°C
Aging Potential: Drink from now to 2024.